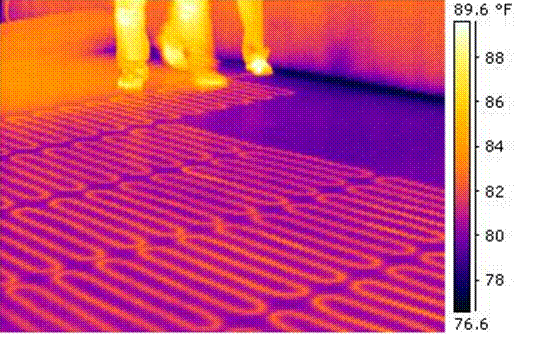 WELCOME TO RADIANT ELECTRIC FLOORS
Radiant electric floor warming and snowmelt.
Warming for stone, tile, wood and carpet.
Bathrooms.  Kitchens. Sunrooms. Below grade living spaces
Radiant Electric Floors is a leading electric radiant heating Contractor in the Chicago area. I provide my clients with a comprehensive approach to confort warming and mechanical problem solving using electric resistance heating. Since I started out in 1997, I've been coordinating all of the associated trades to ensure a positive installation. Get in touch to receive your free estimate today.
IMG00124-20110804-1337.jpg
Applications for electric radiant heating
Bathroom and Kitchen surface warming
Barefoot comfort on stone and tile floors
Warm and comfortable surfaces year 'round.  Set your controls to warm your morning routine without turning up the furnace.  We shape the heating grid to the open walking surface.  Your floor height does not change.  Your enjoyment of your room does.
IMG00124-20110804-1337.jpg
Sunroom and below grade living spaces
Problem solving for difficult to heat living spaces
Surface heating can dramatically improve the comfort of on slab and high heat loss spaces such as mudrooms, four season rooms and finished basement.  No more socks in the summer and avoiding areas in the winter.
Snowmelt3 - Copy (2).jpeg
Snowmelt and ice protection
Prevent accumulation.  Avoid shoveling.  Protect sedimentary stone such as Slate.
can design, consult with associated trades, and install snow protection for driveways, walks, landing and concrete stairs.
Programmable air or floor temperature sensing thermostat
Touch screen wi-fi programmable thermostat
Snowmelt sensor and control.  In ground or wall mounted